Six great reasons to go for a walk in southern Limburg!
Hiking in the south of Limburg is só different from the rest of the country. Those rolling hills, the Burgundian lifestyle, the local dialect, the rich history. Not typically Dutch at all in fact. And taking a walk in this area is by no means only for the trained athletes among us. The following 6 tips will turn you into a walking expert in no time!
Six reasons to put walking in southern Limburg at the top of your to-do list
Perhaps the short introduction has already won you over and you're ready to go. But do read on, please, because the following 6 reasons with additional tips will only increase your enthusiasm! Check this out.
1. Unique countryside
Fairly obvious, this one. But the varied landscape with hill tops and valleys is unique for the Netherlands. The views can be breath-taking, the babbling brooks and purple heather inviting in the summer. Such elements can all be explored on walks throughout the south of the province, but can also be found in one single place. Which is – drumroll please – the Brunssummerheide. So, let's set off to these 1,500 acres of moorland and experience Limburg at its very best.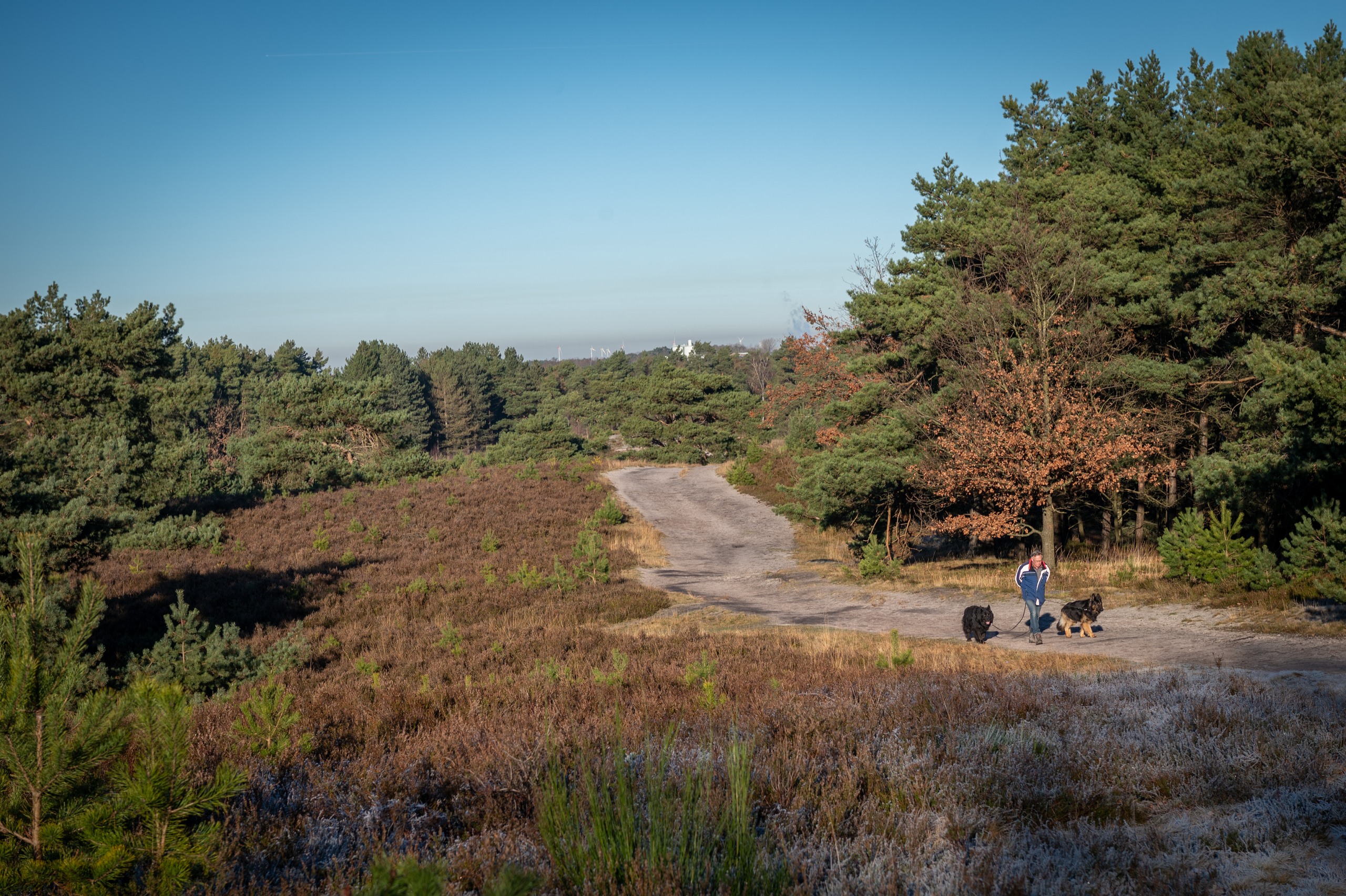 Psst….. don't forget to bring your binoculars ánd mobile/camera, because this place is swarming with animals and plants. Frogs, wild rabbits, lizards, roe, salamanders: can you find them?
2. Local produce that will make your mouth water
In the south, the way to someone's heart is through the stomach. You can sense that everywhere. Many a menu is carefully put together with items that can only be found in this area. Hiking will give you a healthy appetite so make sure to schedule some relaxed pit stops to satisfy your hunger and thirst!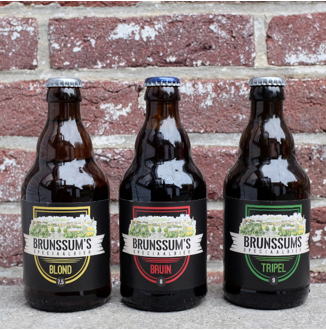 Psst….. take some local produce home with you and test your Burgundian side! We have preselected these 5 extraordinary local treats made in Brunssum for you.
3. Characteristic half-timbered houses
Ask any person what they think is typical of this region and half-timbered houses are always in the top 3. Nostalgic they are without a doubt, because they don't build them like that anymore. The existing ones are well-tended and renovated with love. When you go for walks through the villages of southern Limburg, you will come across some masterly examples. You don't have to be an expert photographer to make some postcard perfect pics.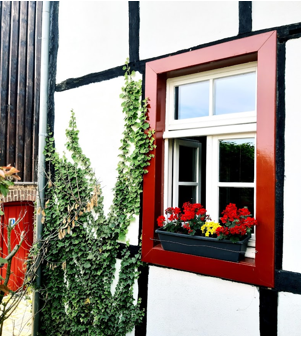 Psst… Don't set off on an empty stomach. Enjoy a breakfast that will amaze you and you can take on the world walking!
4. Hidden treasures ready to be found
Everyone loves a surprise, right? There is no need to choose between the one or the other, because walking in the south of Limburg is a recipe for surprise in every sense. One moment you find yourself in a bustling village square, 10 minutes later you are surrounded by immense trees with only the sound of birds. Or, as the picture below demonstrates, you are enjoying the scenery of the Roode Beek, when you stumble across this unexpected example of urban vibe. Like!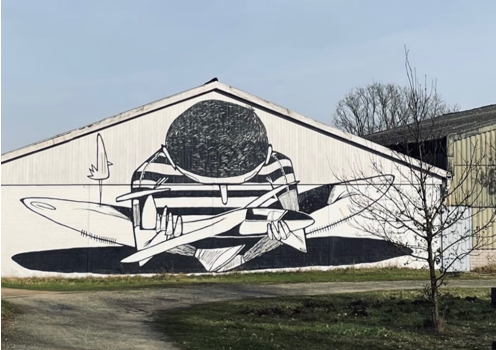 Psst… Did you know that somewhere in this area, surrounded by nature, a unique Open Air Theatre can be found with a roof full of hidden surprises? Go and find out!
5. Traditions
The local culture is packed with tradition. Of course, Carnival and fruit pie are already well-known, but there are many more to explore on your walks. The religious origins are reflected by the many churches, cloisters and chapels you see along the way. Don't pass them, but take a look inside or light a candle. Enjoy a moment of reflection before you set off again!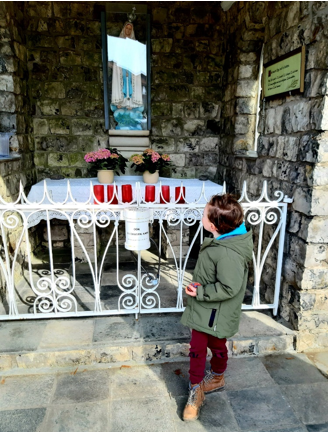 Psst… Did you know that the Parade has grown into a household word in the region and a tradition you don't want to miss?
6. No trouble at all
When you travel with kids, the south of Limburg is a voyage of discovery. It is not without reason a popular holiday destination for young families. Taking a walk, boring? Hell no! Many trails offer exciting (nature) playgrounds along the way. And, how about taking a barefoot path? It is all here!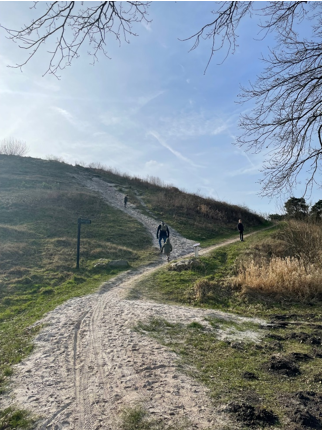 Psst… Did you know that Schutterspark in Limburg is the oldest people's park in the region? Great for a family day out, because this walk across the people's park is packed with kids attractions.
I'm betting you're waxing your walking boots already! See you soon!