Good food good mood: 5 breakfast hotspots in the city centre of Brunssum
Breakfast is supposed to be the most important meal of the day. And let's be honest, no better way to start your day than with a fabulous breakfast. Recipe for a perfect Sunday? A scrumptious breakfast, followed by a walk in the countryside around Brunssum!
All you have to do is find the right hotspots. Lucky you, I, Summer Kirpenstein, 21 years old and born and bred in Brunssum, have explored the town for you!
I'm very happy in Brunssum. I feel at home here, also because my friends and family live here as well. My favourite pastime is to go for hikes in the surrounding countryside and to enjoy a drink and a bite to eat in Brunssum. Breakfast is my favourite meal of the day, and my preferred dish is oatmeal with fresh fruit. My ultimate guilty pleasure are homemade croissants with Nutella. So, writing this article suits me down to the ground!

#1 Salt and Sugar
Salt and Sugar is located in Rumpenerstraat. Every day at 10 a.m. they open for breakfast. On the menu, for example, a baguette with roast beef, truffle mayonnaise, Parmesan and pine nuts, enough to make your mouth water. Or you can opt for brioche with egg, cheese and bacon. Also on the menu freshly made smoothies, a variety of coffees and delicious pastries, like a red velvet muffin or a brownie. There is plenty of choice!
Where? Rumpenerstraat 149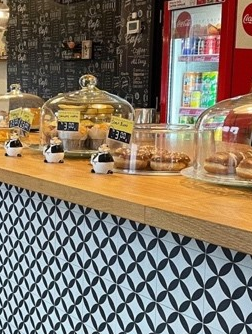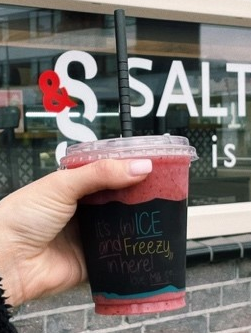 #2 De Uitvlucht
The message on the website of De Uitvlucht says it all: Relax, Experience and Enjoy. Enjoy a delicious breakfast at De Uitvlucht. You can opt for a healthy one and choose the Breakfast Bowl with Greek yoghurt, granola and fresh fruit. Or you can spoil yourself with one of the slightly less healthy options (after all, weekend days are cheat days): French toast, pancakes or a delightful champagne breakfast.
De Uitvlucht is also ideal for families! The menu boasts a special kids breakfast!
And last but not least, the restaurant's location is simply perfect. It borders on the splendid Brunssumer heath, overlooking a beautiful part of the EuroParcs Resort. Before or after breakfast you can go for a nice walk on the heath and work on those daily goals!
Where? Akerstraat 153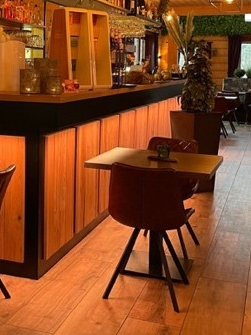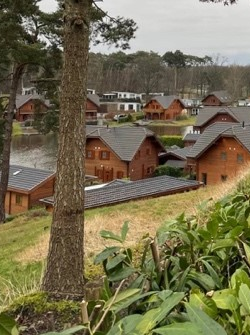 #3 Keta's baguette
Keta's is the perfect spot for breakfast in the centre of Brunssum. Ham and eggs on bread, sandwiches, panini or a kid's roll with Nutella? Keta's Baguette has it all!
Make your breakfast extra yummy with freshly squeezed orange juice.
And when you don't feel like leaving the house, or you're not feeling that well due to one drink too many the night before? Keta's delivers your favourite dishes to your home!

Where? Rumpenerstraat 57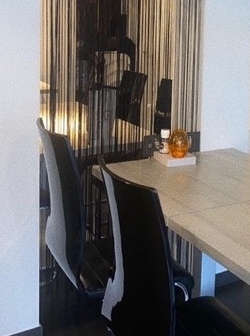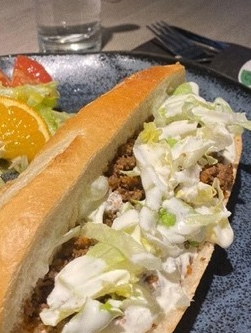 source: Keta's Baguette
Tip: Make your morning perfect with a nice walk from Visit Zuid-Limburg through the beautiful heathland around Brunssum.
#4 The Lobby Toast & Roast

The Lobby Toast & Roast is thé spot to enjoy the very best toasted sandwiches and healthy egg wraps. From a Tuna Melt to an Egg wrap Chick'n. The Lobby is the place to be!
Apart from these delicious options, you can also order freshly made smoothies, juices and last but not least, the rich and delicious coffees from Blanche Dael.
In case you'd rather stay in and eat your breakfast in your PJ's, the Lobby delivers to your door from 11 a.m.

Where? Uranusstraat 17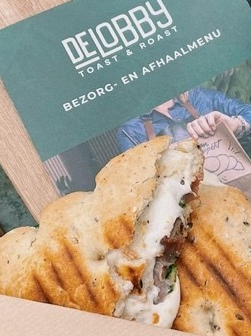 #5 Bakkerij Voncken
On Victoria square you find Voncken Bakery. If you want a great start of your day, Voncken is the ideal place to enjoy a delicious breakfast. Freshly baked French bread or breakfast for two with warm buns and a rich cup of coffee or tea. Yummy!
This is also the place to order coffee and freshly made sandwiches to go. Sounds great, huh?!
Where? Victoria 2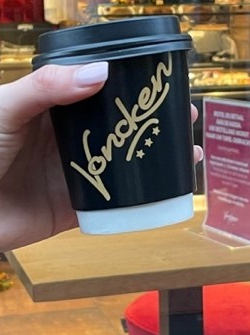 For a new article about lunch and dinner hot spots, we are interested in you. Does your place offer delicious lunch and/or dinner dishes? Please let us know and perhaps you will soon appear on OnsBrunssum.