Lots of animals and lots of fun: Children's farm Brunssum has it all!
A visit to children's farm Brunssum is a recipe for a great time for your little one. And for you, too! There is so much to see and to do. Three things that are a reason in themselves to go. Don't you agree?

On the outskirts of Brunssum you find the lush green Schutterspark. The park itself boasts lots of activities. You can walk barefoot, for example, at the BlotenVoetenpad (Bare Feet Park, link), clamber and climb in the Klimpark (Climbing Park, link) or go mountain biking in the surrounding countryside (link). But there is more! For the young and the old. There is this great place where it's easy to enjoy yourself for a couple of hours: Children's Farm Brunssum in Schutterspark.

3 reasons why Children's Farm Brunssum is thé day out for kids
Its location, in the beautiful Schutterspark, is reason enough for a visit, but that is not all. Here it comes:
First of all, lots of animals
At the farm there are a great many animals, all bearing their own name. You can see eye to eye with rabbits, guinea pigs, goats, pigs, wallabies and alpacas. But also cattle, sheep, deer, donkeys, ponies, an emu, mini rats, a hamster, chicken, pigeons, turkeys, pheasants, peacocks, geese, ducks, birds, parrots, tortoises, snails, stick insects, fish and a snake. So, quite some animals you might not see at an average children's farm. Which makes a visit to Children's Farm Brunssum all the more worthwhile.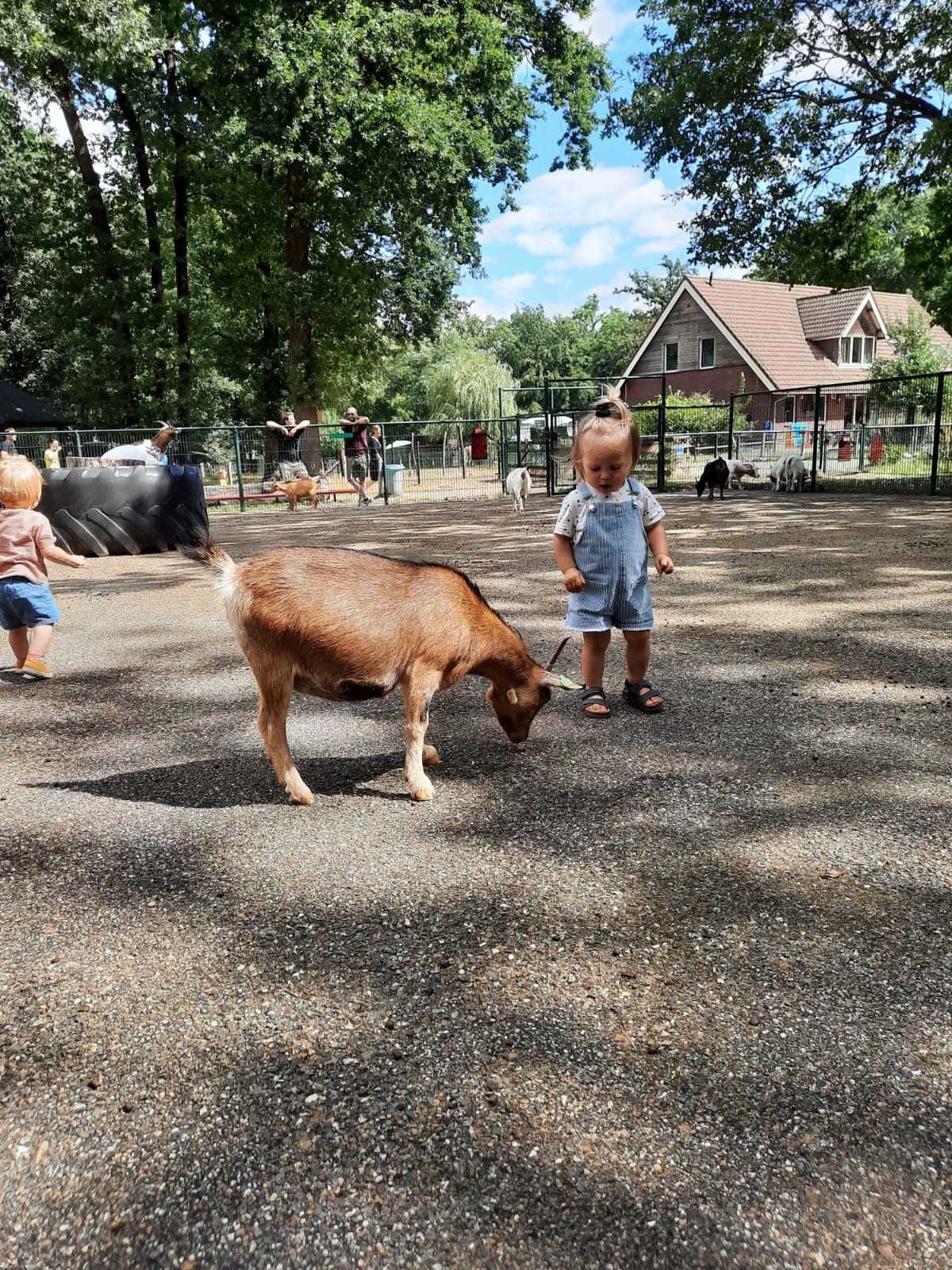 Nice to know:

Once you're there, you can buy feed for the animals for less than a euro per bag. Now you can and may feed the animals. There is also an enclosed area where the goats run free. You can see the little ones from up close and personal, feed them and pet them. If you dare!
Secondly, a great playground
Apart from feeding and petting the animals at the Children's farm Brunssum there is also a fantastic kids playground. The joy of every child. There, you will find swings, climbing frames, slides and sandpits. The playground at the children's farm is the perfect spot to horse around with their buddies, climb and clamber. The ideal spot for kids to get rid of all their excess energy.
Thirdly, lots of different activities
In the park there are several picknick areas, a great thing to do if the weather is nice. Children's farm Brunssum also has an outdoor café where you can relax with a cup of coffee, a soda or a variety of snacks. And of course ice cream! At the tractor parking place at the farm entrance, there are pedal tractors and kangaroo balls in the shape of animals so kids have even more fun options to choose from!
Children's farm Brunssum also organizes several other activities on bank holidays, like the gnome festival and Halloween walks. Follow the Facebook page of Kinderboerderij Brunssum (link) to stay up-to-date with everything planned!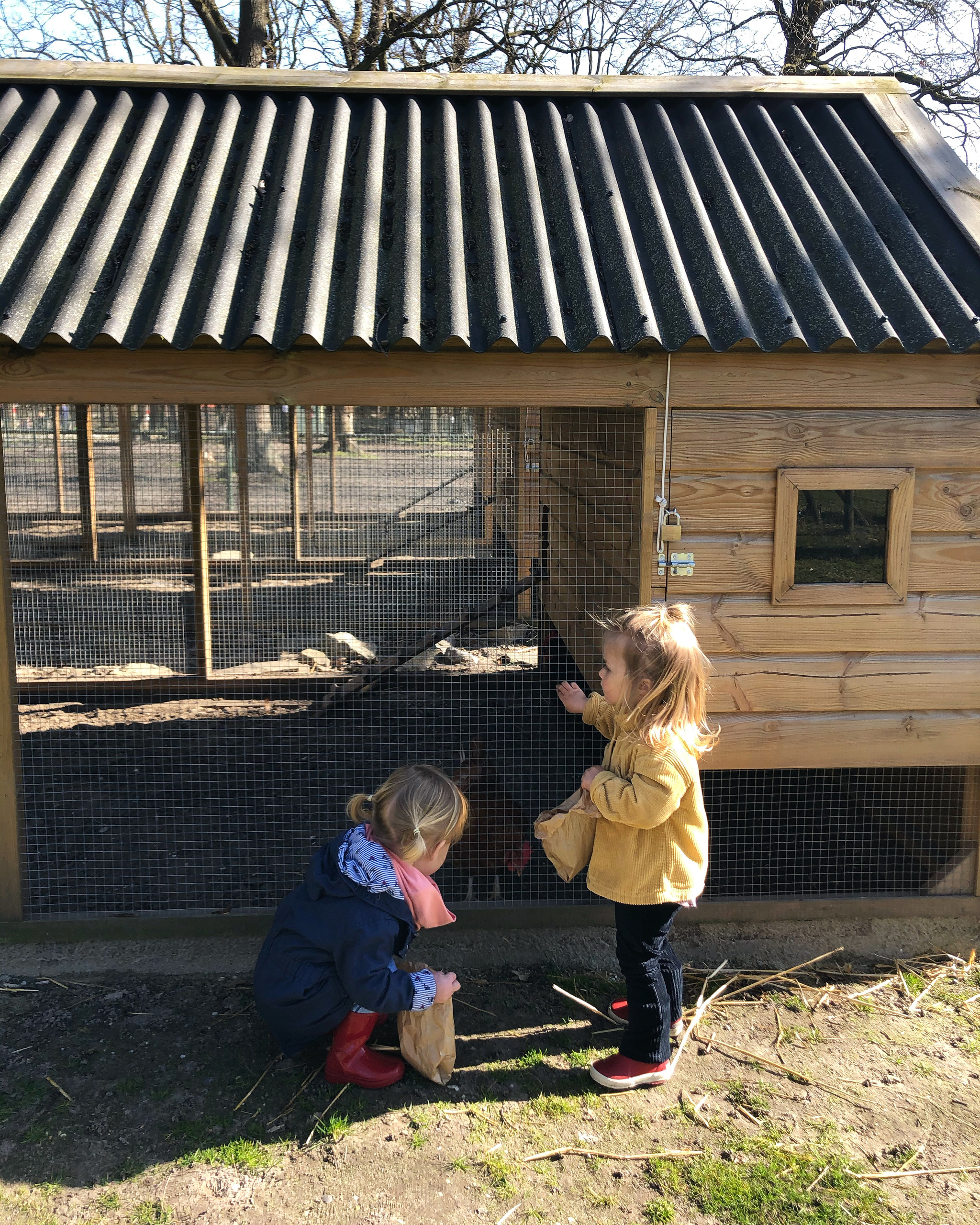 Did you know?
From Heerlen, Sittard or Landgraaf it is less than 20 minutes by car to Schutterspark and the children's farm. So, no need at all to drive a long way to do something fun with your (grand)children!
Kinderboerderij Schutterspark Brunssum
Opening times:
Winter time (1 November to 31 March)
Monday to Sunday from 10 a.m. to 4 p.m.
Summer time (1 April to 31 October):
Monday to Sunday from 10 a.m. to 5 p.m.
*In extreme weather conditions opening times may vary.
Price: 2.00 per person*. Toddlers up to 1 year free entrance.
Accessibility: accessible for wheelchairs and disabled people. Disabled toilet available. All paths are paved.
*For latest prices please visit the website of Children's Farm Brunssum